Commercial Services Factoring - Cash Flow Financing Service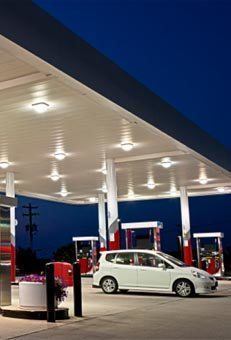 Running on Empty...
When Power Renovations needed timely and reliable working capital, they turned to Gateway Commercial Finance. Power Renovations is a specialist in Canopy & Fuel Island repair and restoration serving gas stations nationwide. "In the spring and summer months, we're especially busy in the northern states and this year we landed a major contract with more than 200 locations.
We're only three years old and our bank was not able to help us with the cash demands of per diem, travel and payroll. We needed a solution to deliver on our contact." Power Renovations turned to Gateway to increase liquidity, ensuring payroll and other day-to-day operating needs were covered."We were impressed with how fast they put things together for us and with no hurdles. We're looking forward to a great season of work... without worrying about our cash situation."
...Let us top off your cash flow!
Services Factoring Provides Cash Flow Financing Even in Times of Crisis
When a young company suddenly takes on the contract that can move it to the next level of success, time becomes extremely important. A repair and restoration business that contracts to work on locations all over the country has a long list of expenses that it needs to attend to and most of those expenses are immediate. That means that there is no time to fill out the paperwork and deal with the red tape that is associated with getting funding from a bank. The company needs a solution that can happen quickly and utilize the company's growing financial resources to its advantage.
A company that travels to client locations has expenses such as vehicle repair, tolls, fuel and a per diem to make sure that its employees have the resources they need to eat and have a place to sleep each night. These are not expenses that can wait a week or two to be satisfied. These are expenses that must be taken care of day to day and that can put a tremendous strain on the company's cash flow.
A company that does maintenance and repair work for its customers in remote locations has the added financial burden of getting the materials and parts necessary to effect instant repairs. When you add in the cost of payroll and other necessary and immediate expenses, it can be easy to see why a repair and restoration company that has just received the contract of its dreams should also be having nightmares as well.
Bank funding is excellent when you have time to plan for it and then more time to put that plan into action. But when a big contract is dropped into your lap that requires immediate financial resources, a bank is not going to be your best answer. Your best answer comes from the invoices that your company is already generating and it is achieved with the help of an invoice factoring organization.
We are a professional commercial service factoring organization that can work with you to set up your approved account in only a few business days. Once your account is set up, we can process approved invoices in only a matter of hours. That means that we can sustain your cash flow on a regular basis and allow you to pursue those big contracts to grow your business.
You shouldn't have to worry about taking on a big customer when you run a small business. With the help of our invoice factoring services, we will make sure that you have the ongoing cash you need to meet your daily expense obligations and continue to grow your company. You can have the confidence to reach out to even more large customers and take your business to a level that you had only dreamed of and watch as all of your hard work turns into the cash flow you need to achieve big time success.