Service Contractor Factoring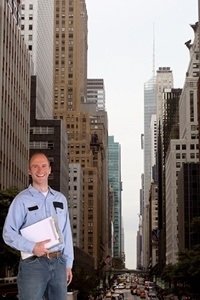 Un-tidy Tax Liabilities
Sam Fredrick, owner of Professional Maintenance Care, has a unique and thriving business serving NYC "We're the only contractor in NYC that specializes in trash shoot & garbage room cleaning and maintenance. It's highly specialized and takes a unique skill set." Sam's business experienced double digit growth since inception until 2009, when it experienced its first downturn. "We were growing at a crazy pace, we had 90 employees then everyone started conserving cash and started cutting back where they could… who could blame them!"

Like many businesses, Sam thought the downturn would only be temporary but it lasted more than 18 months. "We failed to cut staff quick enough and decided that paying certain bills instead of our tax liabilities was the best thing we could do for our people…big mistake." Professional Maintenance became delinquent on City, State and Federal Taxes and found itself with mounting tax liabilities. "We felt factoring would be a good tool to help us steady out our cash flow and give us an opportunity to work out of the tax situation." Gateway worked diligently with the taxing authorities to arrange the necessary subordination allowing Professional Maintenance to utilize the services of a factor. "Business has picked up and we're on track to achieve operating profitability by year end while making good on our tax liabilities. Gateway's team worked quickly to clean-up our tax liabilities and speed up our cash flow…something I can really relate to!"
Cash Flow Clean-up!
Contractor factoring provides funding to businesses in need
Having a specialty business can be a blessing and a curse, especially when you are in an industry as competitive as maintenance contracting. It is a blessing because, when you become known as being good at something, you can corner a niche and become successful. It can be a curse because contract maintenance is often one of the first things companies re-evaluate during difficult financial times. The specialty businesses are always the first to feel the pinch.
Can You Grow Your Niche And Remain Successful?
Growing a niche company is difficult at first, but it can become easier as the word starts to circulate about what you do. The tricky part is avoiding taking on too many employees to handle short spikes in business. After a while, those extra employees mean a burden that could become too much for you to handle. If you want to grow your niche company and remain successful, then you are going to need help.
Be A Maintenance Service Contractor With A Secret Weapon
When the financial floor starts to fall out from under you, that is when you usually panic. You tend to prioritize your bills and pay the obligations that appear to be the most important ones at the moment. That usually means putting those tax bills aside until you get the cash to pay them. But then the curse of being a niche maintenance business kicks in and the revenue starts to drop off. Now you are not only trying to maintain your current staff, but you are getting deeper and deeper into tax trouble.
At this point, you need to turn to your secret weapon - service contractor factoring. A good invoice factoring service will step in and work out a way for you to pay your obligations utilizing the factoring company's unique form of funding. It will not take long for your tax problem to be addressed and your funding to improve. All you have to do is keep bringing in invoiced sales and the service contractor factoring process takes care of the rest.
Why Wait Until It Is Too Late?
As the owner of a niche maintenance contracting business, you need to have all of the financial help in place that you can find. Instead of waiting for those threatening letters from local, state, and federal tax authorities; you should contact a service contractor factoring company now and get your funding issues under control. That will prevent you from running into the kinds of financial problems that most business owners dread.
Running a niche maintenance business can be extremely rewarding in many ways. When you take the time to prepare for financial contingencies, then the issues that can come with running a niche company will not affect you nearly as much. Get in touch with a service contractor factoring company today and make sure that your maintenance contracting business is able to withstand the ups and downs of being specialists.