Tobacco Industry Factoring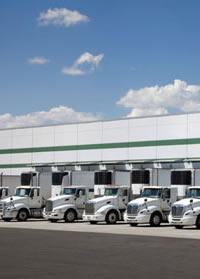 When National Tobacco landed a major tobacco supply contract with a large gaming corporation they needed immediate working capital to support supplier prepayment requirements. "We worked diligently to win a multi year contract to supply a national casino chain with all of their tobacco and sundry items. When we won the contract our suppliers changed their terms and required pre-payment on all of our goods due to the massive increase in our sales."

National Tobacco has been in business since 1968 and has historically been self financed. In 2008 the company suffered a significant bad debt and has since been unable to obtain traditional financing. "We started to look for financing outside of traditional channels when we knew we were close to winning the bid. Many alternative finance companies were concerned with the high concentration and nature of our sales. After meeting with Gateway, they took the time to analyze our operating history, our customer's unique needs and the overall opportunity and they developed a workable program for both of us. Without Gateway, our deal would have been up in smoke!"
We're Stoking the Fire of Opportunity
We offer alternative funding solutions
One of the worst feelings in business is the feeling like you have no viable financial options. One bad bank loan and you will find it almost impossible to get funding from the bank to meet those upfront payment needs. What should you do? Should you start selling corporate assets just to keep going, or should you delay paying other important vendors and risk developing a bad credit rating that will haunt you for years?
A receivable factoring company does not want to see your credit score and it does not care about your company's physical assets. All a factoring company cares about is your outstanding receivables and the credit standing of your clients. Receivables factoring allows you to use the combined financial strength of your clients as your leverage and puts the cash you need to make those ongoing payments into your hands when you need it. Just when you think you have no financial options left, that is when you realize just how versatile and valuable receivable factoring is to your business.
With Growing Business Comes Growing Problems
Tobacco was the first cash crop in the United States and it remains a big business to this day. Most people outside the tobacco industry have no idea how truly complicated the industry can be. The common misconception is that the companies that manufacture the tobacco products all grow their own tobacco. The truth is that, in an industry where freshness is a mandate from every customer, there is a dynamic between products manufacturers and tobacco growers that makes cash flow essential to success.
You have grown your tobacco products company at a pace that makes sense for a long time now. When the day comes that you suddenly take on a boost in business, then that is when you will find out just how strong your financial position really is. In the tobacco products industry, many suppliers require payment up front for deliveries. In the normal course of business, making those kinds of payments is not a problem. But when your business starts to grow, getting supplies will become a challenge.
Receivables Factoring Takes The Sting Out Of Paying Up Front
When tobacco growers and other suppliers schedule deliveries to your tobacco products manufacturing company, they also schedule payments to be made. It is an arrangement you have been used to for years and, until now, your cash flow has been able to support your needs. But when that big contract comes along, it can change everything. You suddenly need more cash than you are used to and you don't quite know what to do.
The best approach is to turn your outstanding accounts receivable into cash and sustain your own growth. Before you borrow money, consider using money from your own resources to grow your company. As long as you have outstanding accounts receivable to creditworthy customers that have not gone past due, then you have the financial resources you need to make those payments up front and keep your business growing.