8 Year-end Tips to Save Big on Your Business Taxes
779
BFF Manager
The year-end is almost here, which means tax time will be right around the corner. The last couple of months of the year provide the final opportunity to take advantage of tax credits and deductions.
You shouldn't make decisions that go against your business objectives just for the sake of getting a deduction. However, if you were planning on buying equipment, making a new hire or even starting a new project, now may be the right time to do so. It could save you big money on your taxes.
Here are eight actions you can take to reduce your tax bill in April. Consult further with your tax advisor before taking action.
Purchase equipment.
The tax code allows you to either depreciate equipment over its lifetime or deduct the entire thing at once. If you're looking at a high tax bill next April, you may want to make your next equipment purchase now.
Many business owners falsely believe that equipment deductions are only for companies that actually produce products. That's not the case, though. There are many things that can be considered equipment, including machinery, vehicles, and even software.
Pay bills early.
Do you have an outstanding loan? Do you have some large invoices that are due in the early part of next year? If you have the cash available today, consider paying those bills early. That will give you added expenses that you can deduct on next year's return.
In December, you'll likely have many bills that are due in January, such as phone bills, utilities, and maybe even rent. Paying those early can also add to your deductible expenses.
Delay invoicing.
Just as paying bills early can help your tax situation, so can delaying collecting payments. Consider holding off on invoicing until the very end of the year. Then, you likely won't receive payment until after the start of 2015. That revenue will count on 2015's tax return, not 2014's.
Of course, this isn't a great idea if your cash flow situation is tight. In that case, you should prioritize your cash flow ahead of any possible tax benefit.
Write off bad debts.
Do you have invoices that have been hanging out there forever? Has the customer stopped returning your calls? Have you given up hope on collecting?
Now is the perfect time to let it go. You can write off that bad debt and claim it as a tax deduction on your return. It's not as good as collecting the revenue, but it's better than leaving it open.
Contribute to a retirement plan.
Did you know that contributions to a retirement plan are tax-deductible? That's true for both 401k plans and SEP-IRAs. If you don't have a plan in place, you still may have time to get one set up before the end of the year. You can then make a contribution and deduct it off your taxes.
As a bonus, that plan will be a nice benefit for yourself and your employees. It may even help you recruit high-quality talent in the future.
Make a charitable contribution.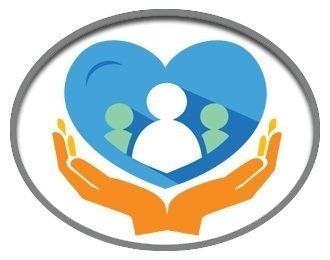 The holiday season is all about giving, right? What better way to celebrate the season than to give to your favorite charity. Charitable donations are tax deductible, so giving can also help you save on your taxes.
You don't just have to give money. You can also donate used equipment, old inventory, and anything else that a charity may find helpful. Just be sure to get documentation so you can justify the deduction.
Invest in R&D on a new product.
The IRS allows deductions for research and development expenses. Many business owners interpret that to mean that the deduction is only for technology or medical companies. The truth is that it can be used for any company that is developing a solution or product.
Qualifying research and development expenses could be used for apparel design, creating new food products, developing software and more. Talk to your tax advisor, but the odds are good that you could use this little-known deduction.
Hire a veteran.
The government wants to help returning and disabled veterans, so they've created a tax credit to incentivize companies to hire them. The Returning Heroes Tax Credit gives companies $5,600 for every veteran that they hire. The only requirements are that the veteran either be disabled from his or her time in the service or that the veteran is just returning from overseas active duty.
This credit is renewed on a yearly basis, so there's no guarantee that it will be available in 2015. If you have a position that you need to fill, consider a veteran for the job.
Obviously, you should consult with a tax advisor before implementing any of these strategies. Schedule that meeting as soon as possible so you have plenty of time to implement your tax plan before the end of the year
Invoice Factoring
Business Finance
Do You Enjoy Our Content? Share it!